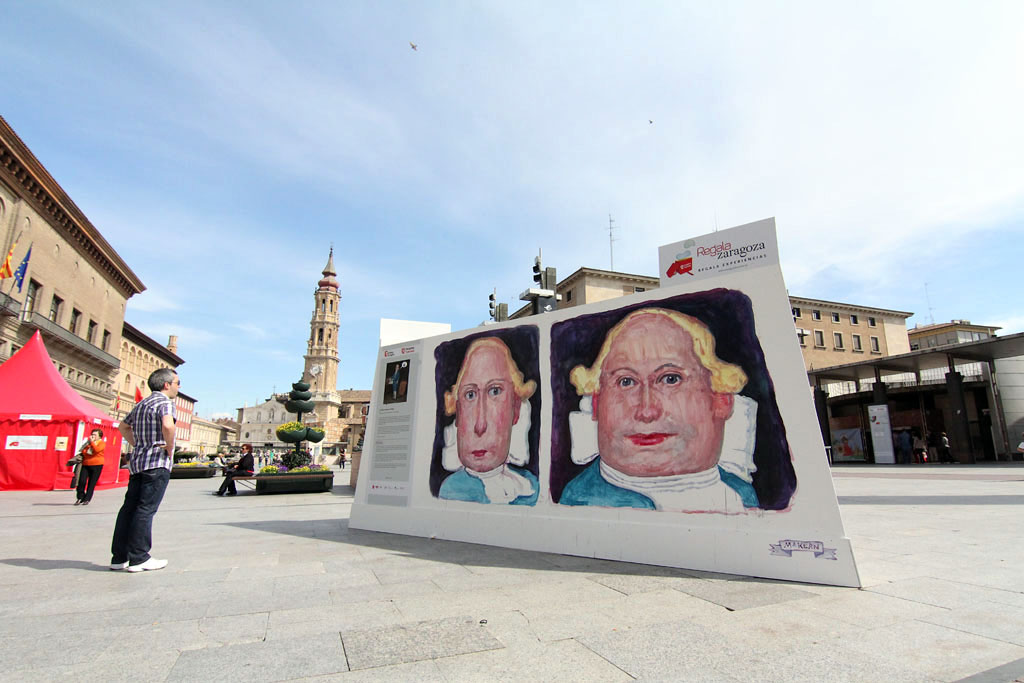 Los días 4 y 5 de mayo tuvo lugar "Regala Zaragoza", una actividad del área de Turismo de la ciudad de Zaragoza para promocionar el turismo en la ciudad. Como en el año anterior, Zaragoza Turismo contó con Festival Asalto para organizar una actividad en vivo que consistía en reinterpretar varios cuadros de Francisco de Goya, el ilustre pintor aragonés.
Estas revisiones fueron realizadas por Danjer, Ana Maorad y Mr. Kern
Todo el trabajo se realizó en la Plaza del Pilar, y a continuación os dejamos algunas fotos:
[easymedia-gallery med="1636″ filter="1″]On 4 and 5 May took place "Regala Zaragoza" an initiative of Zaragoza Tourism to promote tourism in the city. As in the previous year, Zaragoza Tourism had counted on Festival Asalto to organize a live painting show by reviewing several paintings of Francisco de Goya, the famous painter from Aragon.
These reviews were painted by Danjer, Ana Maoradand Mr. Kern
All work was performed in the Plaza del Pilar, and then you have some pictures:
[easymedia-gallery med="1636″ filter="1″]