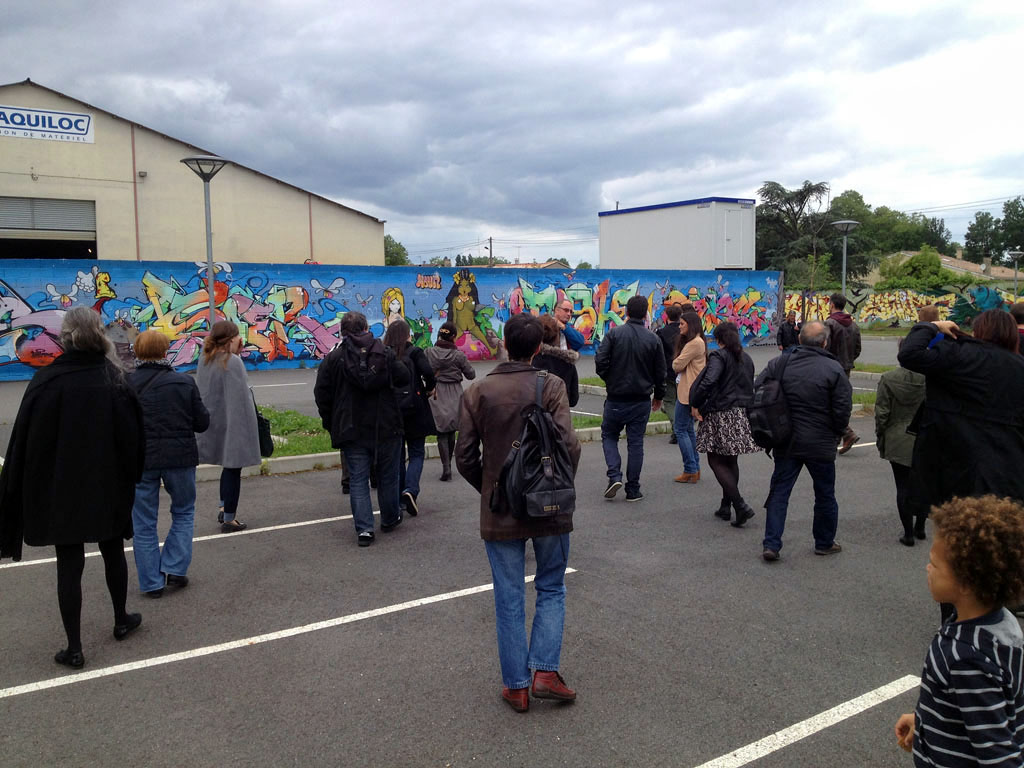 El pasado 22 de mayo, Festival Asalto fue invitado a Toulouse para participar en una jornada dentro del "Mayo de las Culturas Urbanas".
En el desarrollo de la jornada tuvimos la ocasión de dar un paseo por los principales espacios donde intervienen los escritores de la ciudad hasta llegar a un lugar espectacular llamado Mister Freeze, un antiguo almacén cárnico reconvertido en espacio expositivo donde cada verano se realiza la Summer Jam.
Ya por la tarde participamos en una mesa redonda para dar a conocer la forma de trabajar de Festival Asalto, así como nuestra experiencia tras siete ediciones. Fue una ocasión perfecta para reencontrarnos con viejos conocidos de Toulouse, como Reso y Marianne, de la Asociación FauteoGraff y conocer a los gestores de iniciativas tan interesantes como GAU (Lisboa) y Frontier (Bolonia).
[easymedia-gallery med="1648″ filter="1″]On May 22, Festival Asalto Assault was invited to Toulouse (France) to participate in a journey called "May Urban Cultures".
In the course of the day we had the chance to stroll through the main areas where the writers paint in the city up to a spectacular place called Mister Freeze, a former meat warehouse converted into an exhibition space where every summer takes place the Summer Jam.
In the afternoon we participated in a round table to present the way of working of Festival Asalto, as well as our experience after seven editions. It was a perfect opportunity to reconnect with old friends of Toulouse, as Reso and Marianne (part of FauteoGraff Association) and meet the managers of very interesting projects as GAU initiatives (Lisbon) and Frontier (Bologna).
[easymedia-gallery med="1648″ filter="1″]